INHED2022 Annual Scientific Meeting
University of Limerick
March 23-25, 2022
The 2022 INHED ASM will be hosted by the University of Limerick as a virtual conference on March 23rd, 24th and 25th 2022.
Conference sub themes
Undergraduate and postgraduate student mental and physical health: whose responsibility is it?

Designing for thriving: creating HPE curriculums that optimise learner well-being.

Assessing for thriving: the extraordinary potential of programmatic assessment.
.
Keynote Speakers
Featuring keynote deliveries from Professor Dame Clare Gerada, Professor Lambert Schuwirth and Dr Karen Konings, this year's conference will be delivered virtually over three afternoons from the 23rd–25th March 2022 and will include a collection of masterclasses, symposia, workshops and educational research and educational development presentations.
.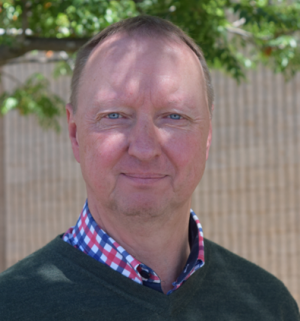 Professor Lambert Schuwirth
Professor, College of Medicine and Public Health, Flinders University, Australia
https://orcid.org/0000-0002-6279-5158
Professor Lambert Schuwirth obtained his MD from Maastricht University. In 1991, he joined the department of Educational Development and Research there, taking up various roles in student assessment: chairman of the inter-university and the local progress test review committee, the OSCE review committee and the case-based testing committee.
Since the early 2000s, he has been the chair of the overall task force on assessment. He has been an advisor on assessment to medical colleges in the Netherlands and the UK. In 2010, he chaired an international consensus group on education research, the results of which were published in Medical Teacher.
Since 2007, he is a full-professor for Innovative Assessment at Maastricht University – currently as adjunct; he is a strategic professor for Medical Education at Flinders University in Adelaide Australia since 2011 and the Chair of the Flinders University Prideaux Discipline of Clinical Education.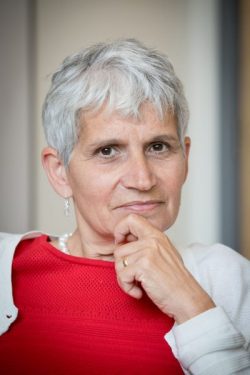 Dame Clare Gerada 
President, Royal College of General Practitioners. Co-chair NHS Aassembly.
Having first trained in psychiatry at the Maudsely hospital, Dr Clare Gerada followed her father's footsteps and became a general practitioner, working in her practice in South London for more than thirty years.
Over this time, alongside her clinical practice, she has held several national leadership positions including in 2010, Chair of the Royal College of General Practitioners, only the second women in its 55-year history to hold this position.  She has led the way in reforming how drug users are managed in general practice and was awarded an MBE for his services to medicine and substance misuse in the 2000 Birthday honours.
Since she has also led the development of a service for doctors and dentists with mental health problems, establishing and leading NHS Practitioner Health since 2008. This has been, not only a world first, but massively impactful, particularly on young doctors and consequently on the patients they look after and the teams in which they work.  The service was awarded Outstanding by CQC rating in March 2019.
Currently Clare not only still leads NHS Practitioner Health but has, in 2020 established a service for problem gamblers; Chairs the newly formed registered charity, Doctors in Distress, is co-chair of the NHS Assembly. In 2020 she was made a Dame in the Queen's birthday honours, making her, we believe, the first Maltese woman to receive this honour.  In November 2021 she became the President of the RCGP (only the second women to hold both Chair and President of the College in its 70 year history).  She is a highly respected NHS professional, whose views are listened to by NHS professionals and patients alike.
Dr Karen Konings
Karen Könings is an Associate professor at the School of Health Professions Education, Maastricht University in the Netherlands and Honorary Professor at University of East Anglia, UK.
Being trained as an educational psychologist, Karen Könings has worked in the areas of workplace-based learning, faculty development, and co-creation of education.
Her work has focused on the role of learners in the design and improvement of education in the health professions, as a way to support leaners and to stimulate mutual learning between teachers and learners.
Submission of abstracts for this event has now closed.
.
Follow conference updates on Twitter @INHED_ireland  #inhed2022