About Irish EACH
Professor Eva Doherty, National Representative EACH
Dr Marie Morris, Deputy National Representative, EACH
EACH: International Association for Communication in Healthcare is a global organisation dedicated to exploring and improving the ways in which healthcare professionals, patients and relatives communicate with one another.
EACH and its members work together to:
· Promote effective, patient-centred and evidence-based healthcare communication
· Provide expertise, resources and skills for health communication education, research and practice
· Encourage networking between healthcare communication professionals to provide advice and cooperation on health communication projects and education
The Irish EACH representatives have partnered with INHED to work together to promote enhanced awareness of the EACH organisation and to co-host seminars, courses and events.
.
Upcoming Events
Workshop: Challenges in facilitating communication skills learning
June 3rd 2022, 10.00am to 2.00pm
Venue: Room 324/325, Third floor RCSI Education Centre, No 26, York Street, Dublin 2
Guest trainer: Professor Marcy Rosenbaum, University of Iowa, US.
We are delighted to announce a skills-based training workshop focussing on skills to manage challenges in facilitating communication skills learning. This workshop will be delivered by the current President of EACH the International Association for Communication and Healthcare, Professor Marcy Rosenbaum. Marcy is a current Fulbright scholar with RCSI and has kindly agreed to deliver this workshop for Irish EACH. There will also be an opportunity to network with each other.
Marcy is an expert in the skills that make difficult healthcare conversations easier, has published widely on the topic and is a world renowned trainer in training clinicians to use these skills effectively. The workshop will involve skills rehearsal.
Registration for this event is €50. To register, please visit our Registration Page.
This event has been approved for 4 CPD Points.
.
Joining EACH
If you would like to join EACH, please go to the website (https://each.international/) for information.
.
Webinar –  Professor Marcy Rosenbaum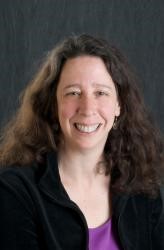 Marcy is Professor of Family Medicine and Faculty Development Consultant for the Office of Consultation and Research in Medical Education at the University of Iowa, United States. Marcy directs several comprehensive faculty development programmes and is the primary faculty for the UI Masters. She also directs faculty development programmes including the Teaching Scholars Program, Community Teaching Scholars Program, Biannual Faculty Teaching Skills Workshop and Teaching Skills Seminars and the Fellows as Clinician Educators (FACE) Program. She teaches, conducts research and publishes in the areas of clinical-patient communication and medical education in the US and in Europe. The Special interest groups have carefully chosen recommended resources to assist you with the teaching and assessment of communication skills and with research.
Please click here to watch Professor Marcy Rosenbaum's webinar 
.
Special Interest Groups
The Irish EACH group consists of a number of special interest groups. These interest groups continue to identify useful resources for you to use. To access links to these resources please click below.
We are continuing to develope a range of free resources so please be sure to check back soon for updates.